Cape May County RACES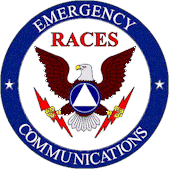 Radio Amateur Civil Emergency Service
Cape May County, New Jersey
Cape May County RACES
c/o Cape May County Emergency Management Communication Center
1370 Yorktown Rd.
Cape May County Airport
Rio Grande, NJ 08204
609 600-5055 Ext. 5078
Email users please type RACES in the message subject.
E-Mail: cmcraces2022@gmail.com
——————————————————————–
Bulletin Board
It is with heavy heart and great sadness that we post this sad news that member Ronald Isaacson N3TLQ has become a SK on July 19, 2022. A Mass of Christian Burial will take place on Monday, July 25, 2022, at 11am at St Anns Church (Notre de la Mer Parish) in Wildwood. Family and friends may call from 9:30-11am at the church. Burial will take place at St Mary's Cemetery in Lower Township. Condolences may be shared at www.evoyfuneralhome.com
Next RACES Test Net will be August 29, 2022, at 19:00 HRS on 443.600 Pl 146.2
—————————————————————————————–
Next RACES meeting October 26, 2022, at 19:00 HRS
Light dinner will be served at 18:30 HRS
The RACES Office Door:
Will be locked at 19:00HRS.
We will have a person on 146.415 PL 203.5. If you come to the meeting or any other event and the door is closed, just call N2CMC
Up Coming Classes
Last update: 02/20/2022